Religious Patches
PRICING AND QUANTITY DISCOUNTS: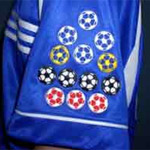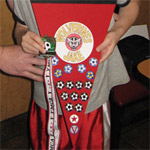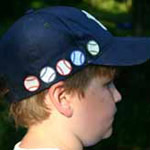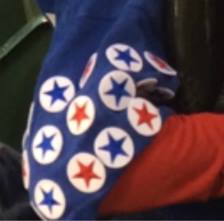 The patches can be used as keepsakes, symbols, rewards or gifts for church, school, bible school, presentations, sports like soccer or basketball, youth camps, and any activity where you want to give a keepsake, or to reward, motivate or inspire. They do NOT have to be ironed on. Use them as keepsakes, to encourage attendance, or to reward achievements. They have been used in many ways. The Green Cross has been given as a keepsake to everyone attending a "Rebirth" Service or a Reaffirmation where a commitment to Christ is renewed. The aGolden Cross is very powerful and I carry it in my billfold as a personal reminder and give it as a gift to like-minded people who I encounter. It would be an excellent gift or memento. Email us for a special price if you want to give out our patches on a Mission Trip, or if you are working with disadvantaged people, or if you are giving a speech or presentation. Email us if you are a church and want samples of our Christian or sports patches.
About the Gold Cross - Hi, this is David at SoccerHelp. Personally, I think the Gold Cross is our most powerful patch. I will frequently carry one in my pocket. It is a one-inch 100% embroidery iron-on patch with gold metallic thread, so the cross has a true gold look. Of course, you do not have to iron it on. As I mentioned, I carry one in my pocket and also one in my car where I will see it, and I have several laying around at home where I will see them - little reminders. I drive by crosses every day without noticing them, but this is a personal cross that I can touch and hold and carry with me, and I guess that is the difference. For me it is a very powerful reminder and inspiration.
About the Green Cross - Green is the color of Spring, when plants grow and bloom, after surviving the cold winter and appearing to be dead. The Green Cross symbolizes Rebirth and is the perfect symbol of being Born Again. The Green Cross Patch is a perfect keepsake to give everyone attending a Service where the commitment to Christ is renewed or reaffirmed. It can be kept in your pocket, billfold, desk or nightstand for inspiration.
One inch (26 mm) diameter and 100% embroidery (this is preferable and superior to many patches)
Excellent construction and iron-on backing with superior adhesion
Easy to Iron On (click here for instructions and iron settings)
SHIPPING: We ship patches worldwide. Free shipping for Sample Packs and Free Priority Mail Shipping Worldwide on orders over $100. Otherwise, U.S. shipping is $3.95 per order by First Class Mail, $5.95 for Priority Mail, and $19.95 for Express Mail. For cost of shipping to Canada and Other Countries see Shipping Upgrades or click the Green links at the top of this page.
FREE Priority Mail Shipping Worldwide on Orders over $100
PRICING AND QUANTITY DISCOUNTS: Quantity discounts are applied inside your shopping cart, just click on it to view your price after the discount is applied. Sales tax charges only apply for residents in Tennessee. All prices are U.S. Dollars.
ORDERING INFORMATION: You may only order patches in multiples of 10. (10, 20, 30, 40...) The MINIMUM ORDER is 10 patches of any one color. Sample Packs and Value Packs do not count toward quantity discounts.
* Neon orange ** Metallic gold thread
---
---
---
---
---
---
---
---
---
---
---
---
---
---
---
---
---
---
---
---
---
---
---
---
---
---
---
---
---
---
---
---
---
---
---
---
---
---
---
---
---
---
---
---
Showing 1 to 42 of 42 (1 Pages)