Soccer Cross
(aka Cross the Ball, Center The Ball, Cross It, Cross, Crossing Pass or Crossed Ball). A very important term & concept to teach U-10 & older, because "crosses" are a very important way to create scoring opportunities. To "cross the ball" means to kick the ball from the side of the field across the field toward the area in front of the opponent's goal in order to create a scoring opportunity. A cross is a "square pass" to the area in front of the goal (If a player passes the ball across the field to a teammate out of scoring range, it is not called a "cross", but is called a "square pass"). A crossed ball is usually a "pass to space" (as opposed to a "pass to feet"). Even at the pro level, the passer usually isn't passing to a specific person; he's just concentrating on kicking the ball to the front of the goal (often while on the run) because doing so often creates a scoring opportunity. (This is hard to do. Try kicking the ball sideways while running). A good cross will be to the area in front of the goal & about 7 to 20 steps out from the goal; if it is too close to the goal the goalkeeper will pick it up or catch it & if it is too far out the receiver won't have a shot. At the high school level and older, a lot of crosses are "air balls" that create the opportunity to score on a "header". I think it is better to use the term "center the ball" rather than "crossing pass" when giving directions to young players, because if you say "crossing pass", a young player thinks he should look for someone to "pass" it to. I've found it is better to teach your outside F's to "center the ball" without worrying whether a receiver will get there. Yes, they will sometimes center it when no one is there but it will teach receivers that they must "go to goal" & get in position to receive these "crosses" so they can make a one-touch or two-touch shot. Tell your receivers to stay 3 or 4 steps behind the ball when they run with the dribbler (i.e., the player who will make the cross) so they won't be called offside & so the ball won't go behind them. If they are even with the ball they will either have to stop & wait on it or will overrun it & it will go behind them. By staying 3 or 4 steps behind they should be able to slow down & reach the ball but still have forward momentum which will give them power on a one-touch shot. A more important reason to stay 3 to 4 steps back is so the cross doesn't go behind them. If it does, they have lost the scoring opportunity. If they are behind the ball they will have a chance; if the ball goes behind them, they won't). Tell them that when they reach the ball they should just block the ball with the inside of their foot & use a very short backswing; if they take a big backswing they will probably mis-kick. Placement is the key, not power. Crosses should go straight across. This is because if the cross is at a forward angle, it is harder for the receiver to kick it (since it is going away from him) & it is easier for defenders to clear it (because it is going toward them) and it is easier for the goalkeeper to catch it. A "Long Corner" is a type of "Cross" to "Center The Ball". (See "Finish", "Attacking Plan", "First Attacker", "Rebound", "Center The Ball" & "Creating Space").
See prices for our iron on Motivational Soccer Patches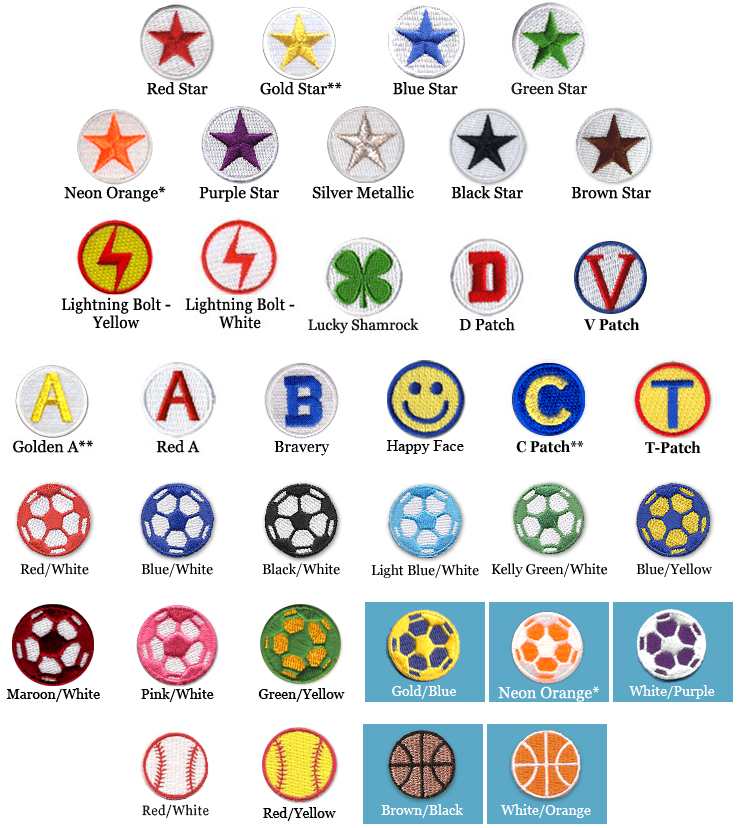 From www.soccerhelp.com
Copyright 1999-2017, David and Kay Huddleston
+David Huddleston
Legal Notice - Allowed Uses and Copyright Protection.
We allow anyone to link to this article or to www.SoccerHelp.com. You may also copy on paper for handouts up to 10 pages from SoccerHelp.com PROVIDED: you include "Source: SoccerHelp.com" at the top or bottom of the article. To copy our work without crediting us is stealing and we WILL protect our copyrights and Trademarks. We would rather be nice than mean, so please follow the guidelines in this paragraph.
It is illegal to post any information from SoccerHelp on the internet without written permission
from David or Kay Huddleston. If you want to share our information, simply post a link to that page of SoccerHelp. We will allow short quotes of up to 50 words to be posted PROVIDED you do not remove any references to SoccerHelp.com, do NOT disable links, do not copy any images, and provided you add a READABLE FUNCTIONING LINK on the TOP of the same page that goes to www.SoccerHelp.com and says "Copyright
www.SoccerHelp.com
, used with permission". The link MUST work for both visitors AND search engines and must be at least a size 12 font. We have to enforce this due to blatant theft and to protect our copyrights. We hire a service to look for copyright violations and report violations to the search engines. Taking our original material and making minor changes is still copyright violation and we WILL enforce our copyrights. Thanks for your cooperation.